Cultivating Psychologically Safe Workplaces in Academia
Wednesday, March 9, 2022
7:00 P.M. - 8:30 P.M. ET

Psychologically safe workplace cultures are positive, energizing, and engaging. They draw out our strengths and values, and create interpersonal relationships that allow people to be their best selves and do their best work. Conversely, workplace cultures that tolerate incivility, discrimination, aggression and microaggressions, shaming, blaming, and disrespectful behaviors negatively affect the capacity of people to function at their best physically, cognitively, emotionally, and psychologically.

This webinar will focus on facilitating psychologically safe academic workplace cultures through leadership strategies that spark collaboration, build trust, and drive positive change.

Learning Objectives

Compare the psychosocial characteristics and human consequences of workplace cultures that flounder and those that flourish.
Discuss the role of leaders in elevating and sustaining the quality of team relationships in academia.
Implement strategies that generate cohesion, trust, and cooperation in academic settings and beyond.
Develop an action plan to shape a psychologically safe workplace culture.
Webinar Details
Cultivating Psychologically Safe Workplaces in Academia
Wednesday, March 9, 2022
7:00 P.M. - 8:30 P.M. ET
.15 ASHA CEU's
Webinar Cost
| | |
| --- | --- |
| CAPCSD Member | $40 |
| CAPCSD Affiliate Member | $60 |
| CAPCSD Non-Member | $60 |
Time Ordered Agenda
7:00 - 7:20 p.m. ET  Introduction, The Importance of Psychological Safety, working smarter and safer
7:20 - 7:35 p.m. ET  Core Human Needs for Building Psychologically Safe Workplaces
7:35 - 7:55 p.m. ET  Leading the way: Signaling Safety: Courageous Conversations
7:55 - 8:15 p.m. ET  Communicating Belonging: Flattening the Hierarchy; Value Strengths
8:15 - 8:30 p.m. ET  Wrap up, Action Plan and questions
Speaker

Shari Robertson, Ph.D., CCC-SLP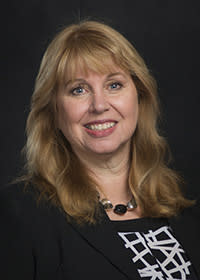 Shari Robertson, Ph.D., CCC-SLP, ASHA Fellow is the 2019 President of ASHA, professor emerita and retired Associate Provost, Indiana University of Pennsylvania, and owner of several businesses. Dr. Robertson has published numerous articles, book chapters, and clinical materials and presented hundreds of workshops at state, national, and international venues on a variety of topics including leadership, advocacy, counseling, imaginology, and self-care. Shari enjoys helping her colleagues find ways to nurture their professional and clinical skills as well as their creative and entrepreneurial talents.


Disclosures
Financial: Paid an honorarium by CAPCSD for this webinar; Some materials from the book I Used to Have a Handle on Life, But it Broke, for which Shari receives royalties, may be used in this webinar. Dynamic Resources - Shari owns the company that publishes this book.
Non-Financial: None
For help or questions about this webinar, please email us at team@CAPCSD.org