This webinar is complimentary to CAS Members.

Bad data makes it extremely difficult for insurance actuaries to accurately assess risk. Many insurers have data inconsistencies, inefficient data gathering and minimum data integrity. Without automation and cleansing of this data, it can take weeks to get the information into the system which usually involve back and forth fixes. Actuaries need data integrity and new tools to help with the extraction, manipulation, and cleansing of complex data to deliver information faster and more precisely to assess risks, correct statistical and bordereaux reporting and claims accuracy. The process is prone to error leaving little or no automation for actuaries.

Learning Objectives:

Recognizing pitfalls of not accurately assessing the risks of bad data.
Illustrate why Data Integrity is the key for maximizing an insurers ROI.
Identify best practices for implementing a value-add Data Management program.
This webinar is sponsored by OWIT, a microservices, no code architected technology solution provider exclusively serving the insurance industry. Formed in 2018 by a group of insurance technology veterans who believed there was a better way to serve insurers by providing tailored and specialist no-code solutions in niche areas such as Bordereaux Management. All solutions in the OWIT catalog are designed to capture and send data, connecting with existing legacy environments to extend their capabilities using microservice no code technology. OWIT's strategy is to work with existing customers and partners to expand solution functionality and create an affordable and meaningful ecosystem to process and streamline insurance data.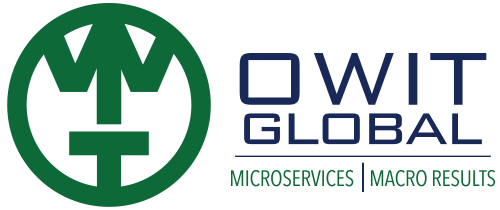 [Owit Global | Microservices | Macro Results]